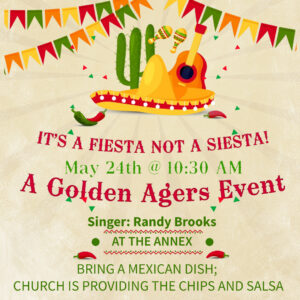 Golden Agers
" IT'S A FIESTA NOT A SIESTA! "
On May 24th we will be having our Golden Agers event with Randy Brooks.
Please bring a Mexican dish to go alongside the chips and dip provided by the church. We start at 10:30 AM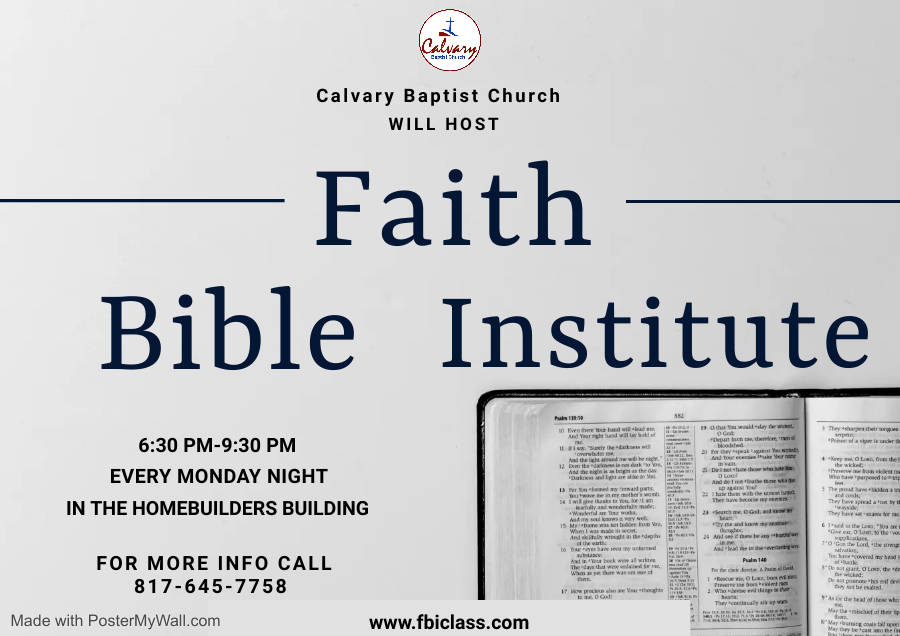 Faith Bible Institute Class
We host a class on DVD taught by teacher John Yates.
The class meet Monday Nights at 6:30 PM – 9:30 PM in the Homebuilders.
If you have any question, please call the front office. You can also go to fbiclass.com for more info on the class and course.
New and Former (not currently enrolled in Spring 2022) students to register for Fall 2022 can enroll Early by July 1st and Save $30. Go to: register.fbiclass.com
Fall Classes begin in August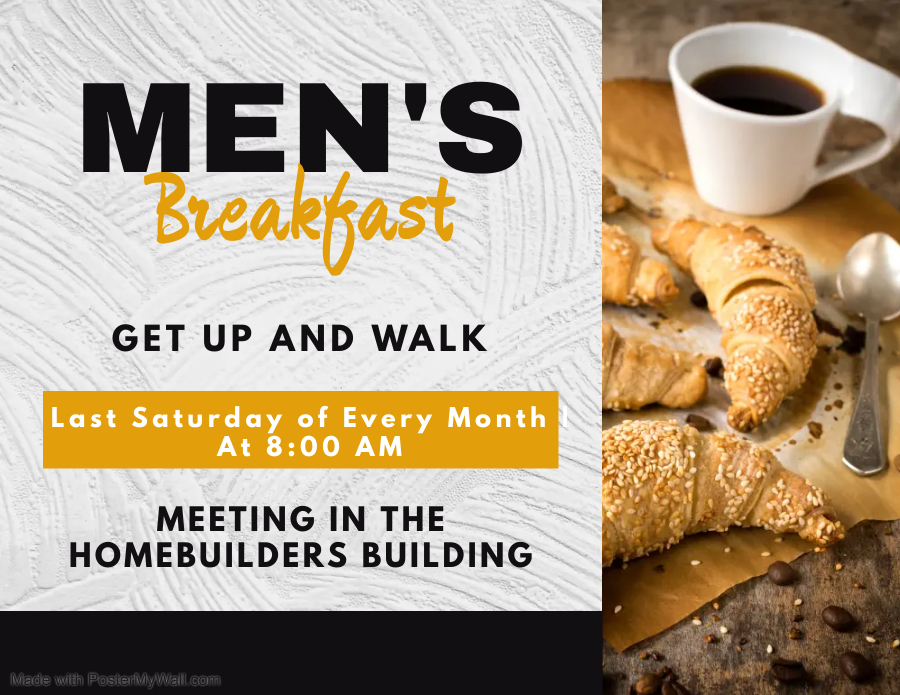 Men's Breakfast & Prayer Meeting
"Get up and Walk"
We will have our men's breakfast May 28th at 8:00 AM in the Homebuilders building. Come and enjoy a time of fellowship and prayer with other men.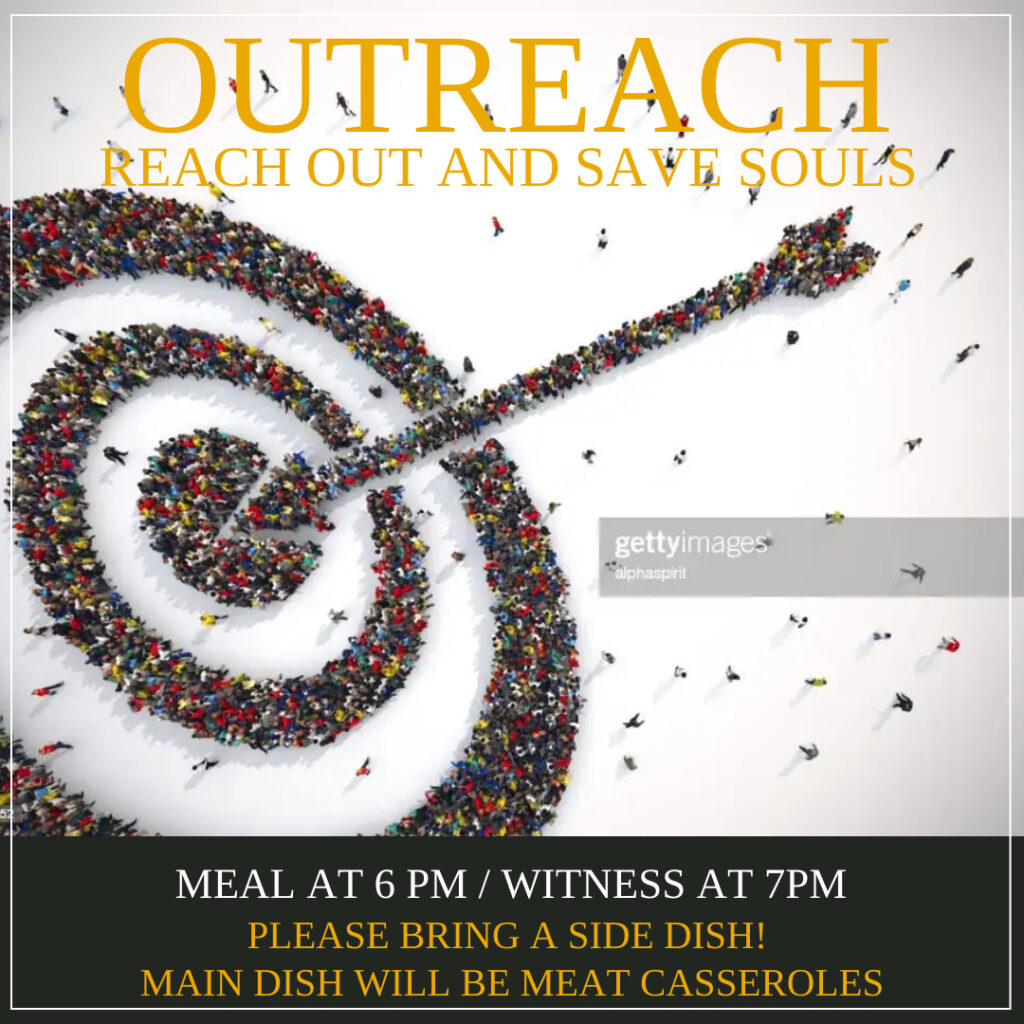 Outreach
"Reach Out and Save Souls"
We will have our monthly outreach on June 21st at 6:00 PM in the Annex building. Come and enjoy a time of fellowship and then witnessing to the community. Please bring a side dish, the main dish will be meat casseroles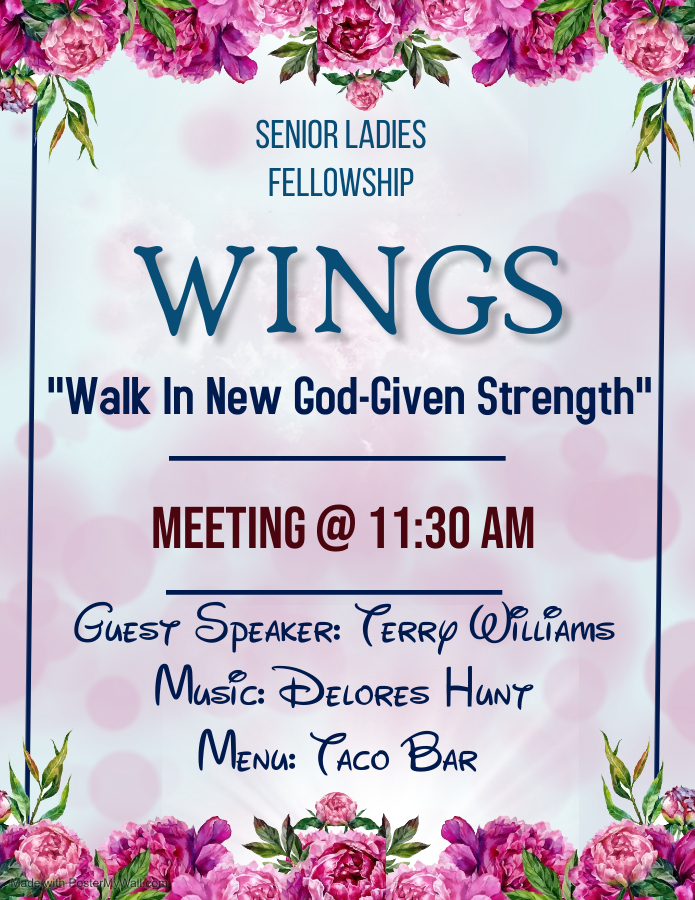 Senior Ladies Fellowship
WINGS ~ Isaiah 40:31 "Walk in New, God Given Strength
Thurs June 16th @ 11:30 AM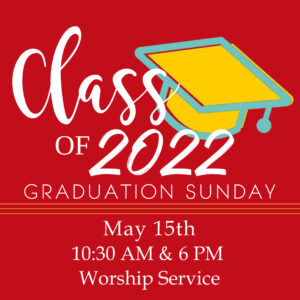 Graduation Sunday
May 15th
We will be having a time of recognizing for all graduates of Class of 2022 in the morning service. During the night service we will be put a special focus on the High School Seniors, followed with a reception