Golden Agers ~ "Winter Warmup"
Tuesday January 18th @ 10:30AM
Do not miss this great time of food and fellowship as we welcome back singer and worship leader of First Baptist Church of Rio Vista, Melody Fowler!
Bring a friend and your favorite soup, stew, chili, or dessert. The Church will provide bread, crackers & condiments.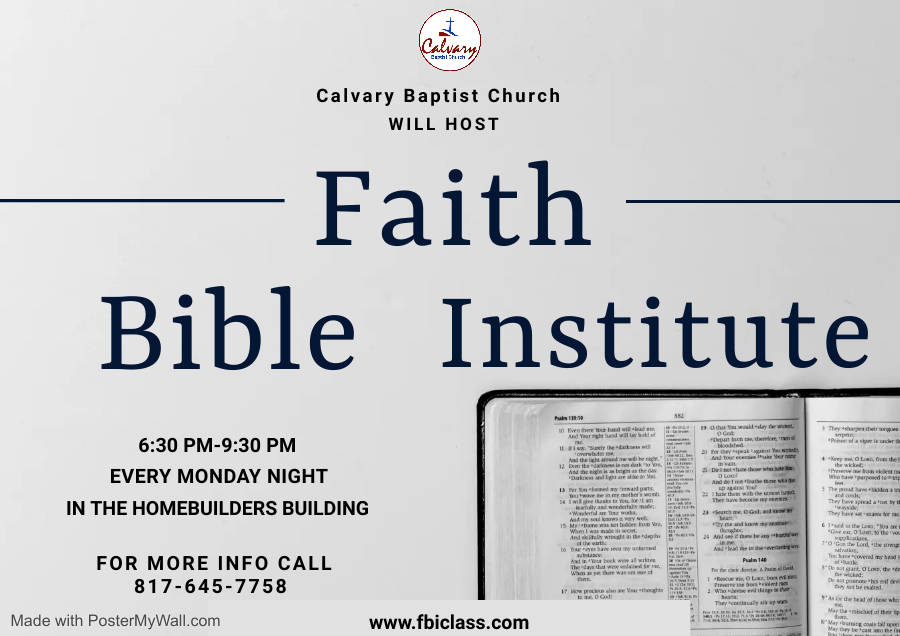 Faith Bible Institute Class
We host a class on DVD taught by teacher John Yates. We start on January 17th
The class meet Monday Nights at 6:30 PM – 9:30 PM in the Homebuilders.
If you have any question, please call the front office. You can also go to fbiclass.com for more info on the class and course.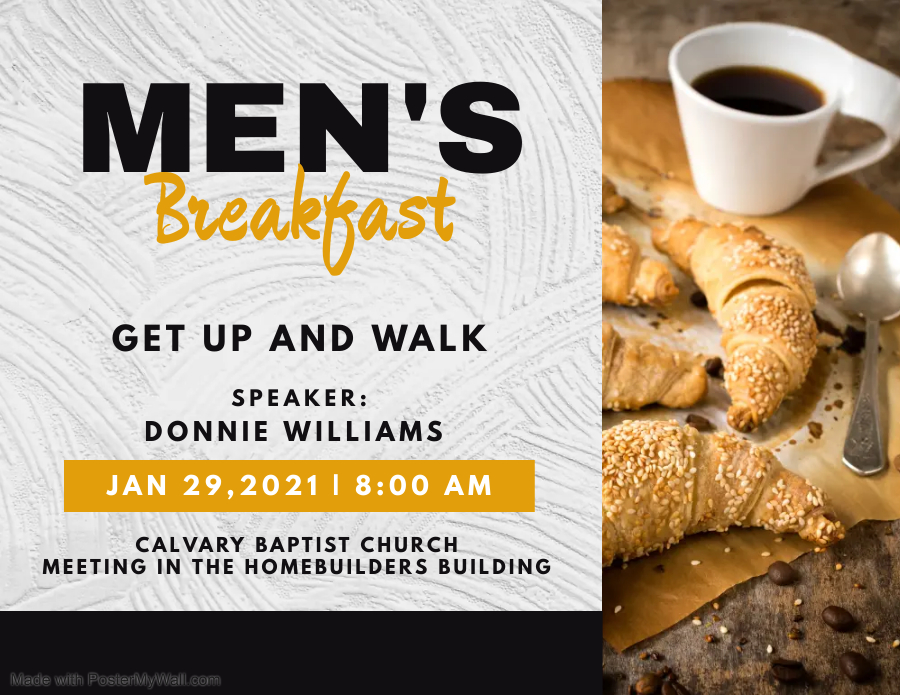 Men's Breakfast & Prayer Meeting
"Get up and Walk"
We will have our men's breakfast January 29th at 8:00 AM in the Homebuilders building. Come and enjoy a time of fellowship and prayer with other men.
Donnie Williams will be our guest speaker this month.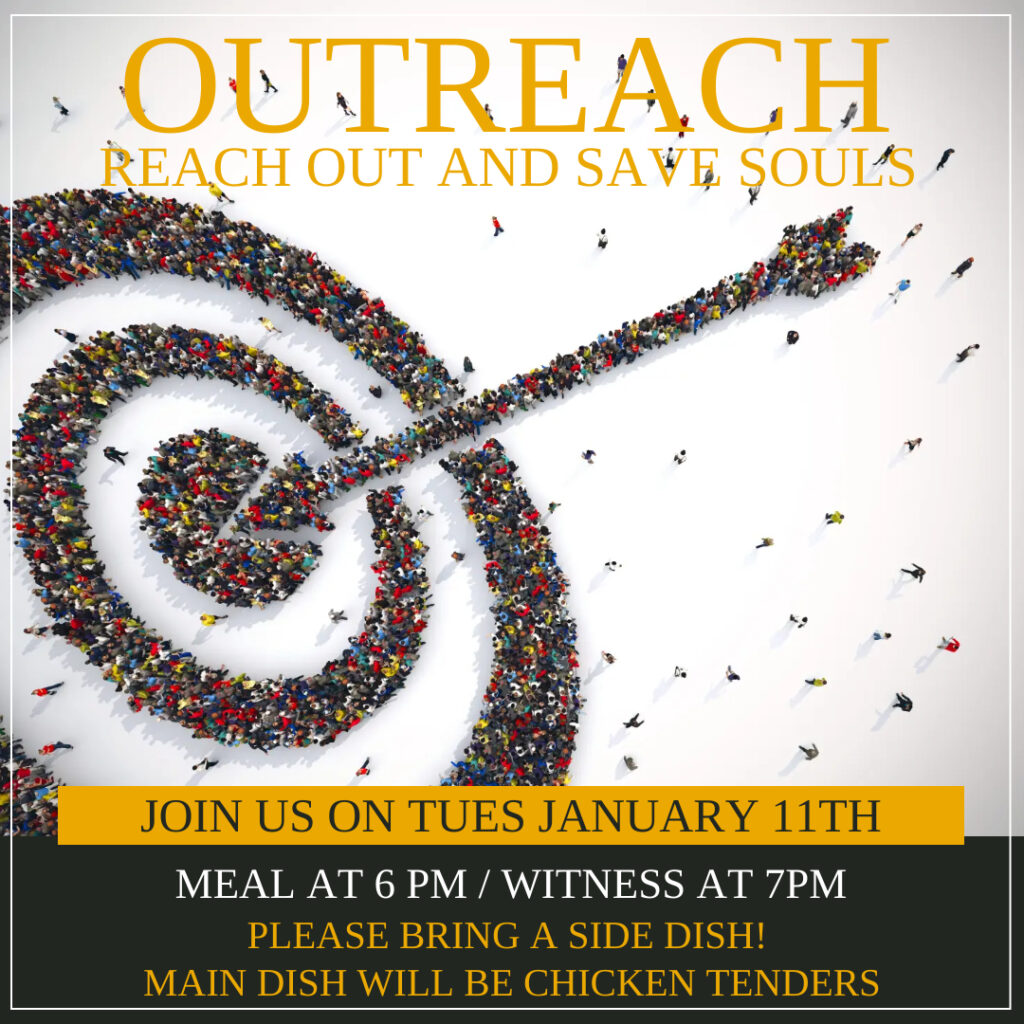 Outreach
"Reach Out and Save Souls"
We will have our monthly outreach on January 11th at 6:00 PM in the Annex building. Come and enjoy a time of fellowship and then witnessing to the community. Please bring a side dish, the main dish will be chicken tenders.
Senior Ladies Fellowship
WINGS ~ Isaiah 40:31 "Walk in New, God Given Strength
Thurs January 20th @ 11:30 AM
Bring your favorite sandwiches, snacks, or chips/dip.